Stock Picking in European Power Utilities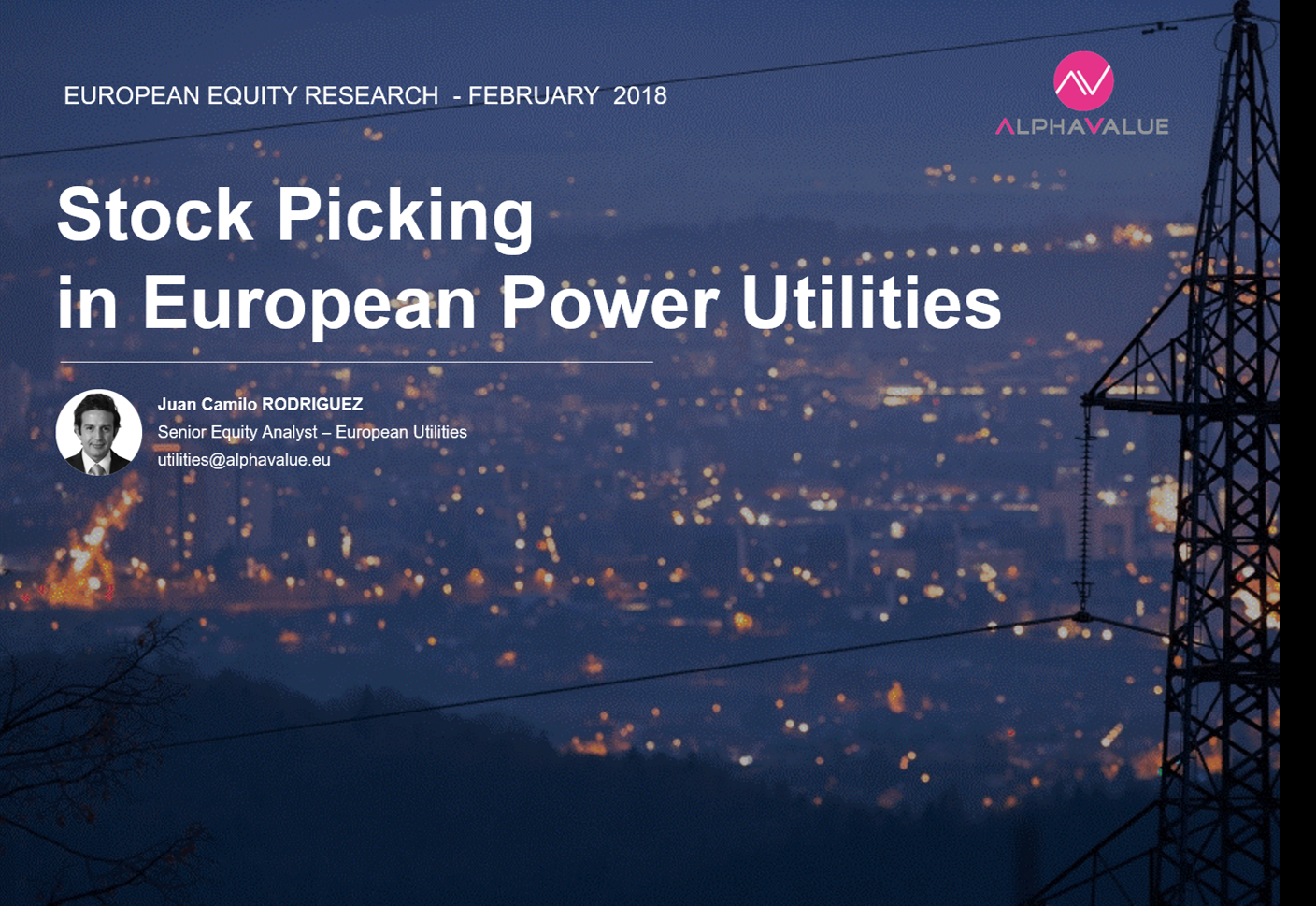 Juan Camilo RODRIGUEZ
Senior Equity Analyst
European Utilities
research@alphavalue.eu
+33 (0)1 70 61 10 50
Stock Picking in European Power Utilities
The sector has been under pressure recently with the end of the QE program getting closer and a tightening of the credit market expected.
Higher CO2 prices are finally starting to arrive as new measures taken by the European Commission develop, but this remains a highly political issue.
Earnings are starting to recover as hedging prices for electricity are finally increasing.
Renewables under the LCOE model are the cheapest form of new capacity to be commissioned with tenders arriving to record prices, reaching no-subsidy levels.
Gas generated capacity is starting to emerge as the winner in the energy transition, and utilization rates should continue to improve.
We believe that most of the rate-driven downturn has been already priced-in and valuations are providing interesting entry points.
Our Lead Analyst on Power Utilities has published his latest note entitled " Stock Picking in European Power Utilities ".